The Wilton Tennis Club is a lively and friendly club situated south of Wimbledon town centre. It thrives on a healthy mix of social and competitive tennis, played throughout the year, and caters for a variety of memberships from full annual membership through to the junior level.
Boys and Girls Tennis Camp - Ages 3-14
BOOK ONLINE - Summer Tennis Camp For Boys & Girls
20th July - 28th August
Camp Options
Full day camp 09:00 - 15:30 £32
Morning camp 09:00 - 11:45 £17
Afternoon camp 12:45 - 15:30 £17
Early drop-off 08:00 - 09:00 £4
Late stay 15:30 - 17:00 £6
Tennis fitness, technical coaching, tactics, fun games and tournaments with prizes!
All abilities are welcome and we can provide rackets if you do not have one!
For more info contact Marc Beckles on 07877 571349 headcoach@wiltontennisclub.co.uk
A welcome from our new head coach - Marc Beckles.
To all Wilton members,
Some of you have already bumped into me at the club and quite possibly have had a brief chat about myself and my plans for the club. However I would like to take this opportunity to give everyone a little bit of a background about myself.
I am a level 4 LTA licenced coach with over ten years coaching experience. My coaching career started at Radlett Lawn Tennis Club where I coached on and off for ten years whilst competing. During this time I also gained two years of valuable experience as Head Coach at Hitchin Boy's School tennis club where I held the same responsibilities as I do now at Wilton. Throughout my years I have enjoyed working with club players of all ages, standards and abilities to a top international junior.
I took up the sport of tennis at 10 years old at a small club in Bedfordshire very much like Wilton; this is where I quickly developed a love for the game. By the age of 12, I was already representing Bedfordshire at county level and swiftly moving onto playing Nationals by the age of 13. From the age of 13 to 18 I won many regional and Grade 3 tournaments on the junior circuit whilst training at Batchwood High Performance centre in Hertfordshire. From the age of 18 to 25 I spent most of my time playing British tour and Futures tournaments which gained me high of 37 in the UK and a 2.1 LTA rating.
I will be at the club this weekend on Saturday for the social at 3pm, we will be having a barbecue and the bar will be open! So please come down so I can meet you all and join us for a burger and a drink.
On Sunday from 12.45 pm I will be playing for the Wilton 1st team against Roehampton in a deciding match to stay up in the division. Please feel free to come and show your support for the team!
If anyone would like to discuss the plans that I have for the club moving on to 2015 or your requirements in regards to group or individual coaching I will be available to do so.
Please let me know if you are interested in booking any individual lessons by phone or mailing me at headcoach@wiltontennisclub.co.uk
I hope to see you all soon!
Marc Beckles
Wilton Tennis Club Head Coach
07877571349
Download the new Wilton App for iphone, ipad and android! Stay up to date with all the latest Wilton new, contact Marc or Terry all in one handy location.
Click here to get it for iphone/ipad at the iTunes Store.
Click here to get it for Android at the Google Play Store.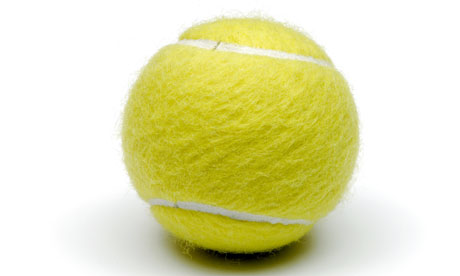 As some of you will know we now collect used balls to be recycled! So if you have any to spare please bring them along to the big yellow bin by the office.

Thanks, Terry