The Wilton Tennis Club is a lively and friendly club situated south of Wimbledon town centre. It thrives on a healthy mix of social and competitive tennis, played throughout the year, and caters for a variety of memberships from full annual membership through to the junior level.
A Social tennis 'convenor' organises sets during busy times to encourage all members to play social tennis, and of course, during less busy times the courts are all yours.
The club has eight men?s and four ladies? teams playing in Surrey leagues and offers regular coaching sessions for team players. As well as team competitions, the Club runs closed summer and winter tournaments and operates monthly singles leagues.
There are four new high quality Four Seasons courts. They are all weather courts with new, free floodlighting and so are available throughout the year.
Wilton Club is run by its members. A volunteer spirit is encouraged. Each year a committee is elected to perform some of the jobs necessary to secure the smooth running of the club. Elections take place at the annual general meeting, which is usually held in March. All full members are eligible to stand for election.

We hope that after reading what the Wilton Tennis Club has to offer you will want to join. If you have any further questions then please call the Club Secretary, Terry Oakes, or the Club Coach, Kim Freebairn or, alternatively, come down and talk to us. We're only 10mins from Wimbledon station.
We look forward to welcoming you to the Wilton in the near future.
Follow and Stay Up To Date with Wilton Tennis Club on Twitter and Facebook.
A Spring day (at last!) saw Wilton Ladies 1 put in a fantastic performance at home to Virgin Brighton. Making their debuts for the club, Lauren Harrington and Rona Bereisha scored convincing victories against much higher rated players. In the crucial 3rd rubber Louise Ronaldson put in her best-ever performance for Wilton with an excellent 6-3, 6-3 win. Lois Fletcher lost but showed many signs of a return to her best form. We were able to bring in doubles specialists Michaela Knespl and Kim Freebairn for the last two rubbers. An ever-increasing crowd of Wilton supporters were able to see superb doubles resulting in two close Wilton victories and a final 5-1 scoreline.
Kim Freebairn, Michaela Knespl, Lois Fletcher, Lauren Harrington, Louise Ronaldson, Rona Bereisha
before the Brighton match.
Darius Adomonis won Wilton's 30th Open Tournament mens singles against Robert Morris 6-2 6-2.
Antonia Smallbone won the ladies event.
Full report and photos coming soon!
Brilliant player, top man, top coach and Coffee, coaching, cake favourite Olly Schuett was given a full Wilton farewell on Saturday 9th Feb, attended by many of the club. We will all miss Olly, but hope he enjoyed his surprise party and wish him a great time travelling South America later in the year!
Huge media interest has been generated after a near once in a lifetime incident happened on Valentine's Day 2013 around 3pm on Court 2 at Wilton. Police, the LTA and national newspapers were at first skeptical about the reports, but eye witness John Wiltshire confirmed that Miss Lady Karen Dervish had actually broken a string of her racket! the racket is being sent for forensic tests and is allegedly destined for the Wimbledon museum. Karen treated herself for shock with a hasty hot chocolate from the new Wilton Coffee machine.
Wilton has invested in an exciting new coffee machine for the enjoyment of all patrons to the club!
The machine is a brand new Brasil High Gloss Bean to Cup Rijo 42 that serves excellent beverages Coffee, Latte Macchiato, Cappuccino, Caffe Latte, Espresso, Moccacino, Hot Chocolate and hot water for tea.
In fact the coffee is so good, here's a photo of a true Italian using it! :)
Summer finals day was played on Saturday 23rd September in front of an enthusiastic crowd of members and supporters. Both the 35 Ladies and 45 Mens featured epic battles although the highest standard was seen in a great match in the Mens Singles. Performance of the day came from Nikki Withers in winning all her three finals for the total loss of 9 games.
Ladies Singles: Lois Fletcher bt Kerry Griffiths 6-0, 6-1
Mens Singles: Oliver Schuett bt Dave Supperstone 6-3, 6-4
Drawn Mixed Doubles: Nikki Withers and Matt Cox bt Mary Franck and Edgar Bailey 6-2, 6-2
Mens Doubles: James Allen and Dan Corbett bt Martyn Lunn and Paul West 6-,1 6-1
35 Ladies Singles: Kathryn Newnham bt Becky Mitchell 6-4, 0-6, 6-3
Ladies Doubles: Kerry Griffiths and Nikki Withers bt Jo Barkey and Jackie Crawford 6-1, 6-1
Handicap Singles: Jean Marc Michel (+30) bt Oliver Schuett (-40) 6-0, 6-0
45 Mens Singles: Martyn Lunn bt Shervin Nejand 6-3, 4-6, 6-3
35 Mens Singles: Ashley Balm bt Paul West 6-4, 6-2
Mixed Doubles: Nikki Withers and James Allen bt Christina Smith and Oliver Schuett 6-3, 6-0
STOP PRESS:
Mens 55 Singles: Terry Oakes beat John Sanders 2-6, 6-4, 6-4
PHOTOS COMING SOON! :)
The spirit of London 2012 continued in Gold medal style on Sunday afternoon as The Wilton 2012 Olympics were staged. Approximately 40 fit, good looking, able and less able-bodied 'athletes' from Wilton and elsewhere competed in disciplines of Penalty Shooting, Sprint Relay, Sack Relay. Welly Throwing, Distance Relay, Tug of War, Touch Tennis, Table Tennis, Boules, Pool and Darts. The 'athletes' proudly represented their teams of Red, Blue, Yellow and Blue with the Blue team eventually triumphing over the Orange team in a close 1001 darts finish! Rumours persist that organisers Terry and Kay are now tipped to rival Seb Coe in the bid for IOC President.
All athletes were rewarded with a particularly delicious culinary experience from the giant paella dish of master chef, darts supremo and bronze medalist Martin Schiller!
Results: Gold - Blue team, Silver - Orange team, Bronze - Red team, Runners Up - Yellow team
| | |
| --- | --- |
| Gold medalists - Blue team | |
| Silver medalists - Orange team | |
| Head Chef - Martin | |
.
Do you want stronger, more toned muscles? A flatter stomach and trimmer waist? A better posture? More energy? Improved balance and coordination? Less back pain?
Rachel's Pilates
classes will start from the 7
th
September at Wilton Tennis Club on Friday mornings at 9.30am and last an hour. Courses follow school term times and run in half termly blocks bookable in advance. The first course of 8 classes will run until Oct 26
th
2012, there will then be a one week break for half term before the next course starts.
A block of 8 classes costs £64 but Rachel is offering a 10% discount to Wilton Tennis Club members.
It is possible to drop in to a class and not book the course
but the space is not guaranteed.
If, after your first class, you decide not to continue, you are entitled to a full refund for the remaining lessons of the course (a drop-in price of £12 for the class taken would apply).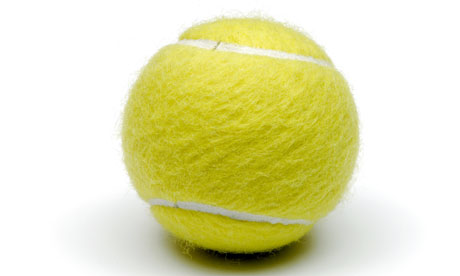 As some of you will know we now collect used balls to be recycled! So if you have any to spare please bring them along to the big yellow bin by the office.

Thanks, Terry