The Wilton Tennis Club is a lively and friendly club situated south of Wimbledon town centre. It thrives on a healthy mix of social and competitive tennis, played throughout the year, and caters for a variety of memberships from full annual membership through to the junior level.
The 33rd running of the Wilton Open tournament will take place from 13th-20th February 2016.
Entries for the tournament are now closed.
Click here for more information.
The sun shone brightly for our Finals Day on Sunday. For the first time we had 4 junior finals (thanks to Marc for organising these events) as well as 11 senior events. Probably the best tennis came early on when Oliver Schuett and Otto Sterner defeated James Allen and Andrew Greenaway in two excellent sets. Otto went on to take his second title by defeating CJ Bashiri in the Boys 18's. The other double winner was Michel Berthelemot who won both the Mens Singles and the Mixed (with Ceara Howey). Ashley Balm won his 41st Wilton title in his first appearance in the Mens 45's. Olly Lester, Roger Tagholm and Tatiana Zheleznyak (part of the AEGON National winning team) all successfully defended their titles. Unluckiest player of the day was Nikki Withers who was runner up in all her three events. Many years of effort by James Reed was rewarded by winning the Handicap Singles. Congratulations to the other three junior winners ( Naomi Ingaru, Caeden Harris and Jamie Gray) all of whom show great promise for the future. John Tippett Cooper and Chris Evans won their first titles by taking the Drawn Doubles. The first match on court had been a really close 3 set Ladies Doubles with eventual victory for Beth Hunt and Jackie Crawford over Hayley Baylis and Nikki. Jackie reappeared at the end of the day to bid for her 14th Wilton title by taking on Colette Mahieu in the Ladies 35's. The match continued in fading light with hugely long rallies enjoyed by a crowd of over 50. After numerous match points were saved Colette eventually triumphed by 17-15 in a 3rd set match tie break. Full Finals Day results are attached.
Throughout the day we had been pleased to have the company of Surrey LTA President-elect John Phillips. To her considerable surprise John then presented a Meritorious Service award to Kay Crooks. In her 20 plus years at Wilton, Kay has contributed a huge amount as President, Ladies and Team Captain and Tournament Organiser. Wilton owes Kay a great deal and it was great that she achieved this recognition from Tennis Surrey. Photo of Kay and John is attached.
Photos from the Wilton Summer Tournament Finals Day 2015 - Sat 26th Sept.
| | |
| --- | --- |
| Ladies Singles Champion: Tatiana Zheleznyak bt Nikki Withers 6-4, 6-1 | Mens Singles Champion: Michel Berthelemot bt Jonny Baylis 6-0, 6-1 |
| Ladies 35's: Colette Mahieu bt Jackie Crawford 7-5, 0-6, 1-0 [17-15] | Mens 35's: Olly Lester bt Ashley Balm 7-5, 6-3 |
| Mens 55's: Roger Tagholm bt Chris Williams 6-1, 6-3 | Handicap Singles: James Reed bt Nick Trayford 6-2, 7-5 |
| Boys 18's: Otto Sterner bt CJ Bashiri 7-5, 6-4 | Girls 14's: Naomi Ingaru bt Taye Lucking 6-4, 6-1 |
| Boys 10's: Caeden Harris bt Lucas Evans 4-0 | Boys 14's: Jamie Gray bt Marcus Levine 6-0, 6-1 |
| Drawn Doubles: Chris Evans and John Tippett Cooper bt Francois Godeau and Graham Keir 1-6, 1-5 rtd | |
| | |
| Mixed Doubles: Ceara Howey and Michel Berthelemot bt Nikki Withers and James Allen 6-3, 3-6. 6-1 | Tay the Dog kept spectators entertained! |
| Surrey LTA President-elect John Phillips presents a surprise Meritorious Service award to the very deserving Kay Crooks. | |
Ladies Doubles: Jackie Crawford and Beth Hunt bt Hayley Bayliss and Nikki Withers 2-6, 6-4, 7-5
Mens Doubles: Oliver Schuett and Otto Sterner bt James Allen and Andrew Greenaway 6-1, 7-6
Mens 45: Ashley Balm bt John Wiltshire 6-1, 6-1
It is with great pleasure to announce that the Wilton Ladies AEGON team became National Champions on Sunday afternoon!

This is a quite spectacular achievement and the final was breathtakingly exciting. Our opponents were Holcombe Brook from Lancashire who have won the event 4 times in the past. Their team included Freya Christie, who, is considered by some to be the best 18 and under player in the country. The score was 2 -all after the singles. The doubles were shared. Both went to match tie breaks with Beth and Lisa saving us with a 11-9 match tie break win after being down throughout the match.

This took us to 3 rubbers all and to a best of 3 tie break shootout. Aimee recovered from 4-8 to win 10-8. Olivia was 6-9 down to Freya but,displaying nerveless tennis, somehow clawed her way back with several 30 plus stroke rallies to win 11-9.

Thus after 7 hours of play Wilton became 2015 National Club Champions. Cue mass celebrations!

Six girls represented Wilton with huge skill and determination and displayed superb team spirit throughout.

We now have a splendid cut glass trophy to keep and a large banner to display.
| | |
| --- | --- |
| | |
Come and visit us on our Open Day - Sunday 27th September!
All ages and standards welcome, including Tots tennis!
FREE COACHING SESSIONS!
10am - 12pm Junior coaching & games
12pm - 1pm Bbq and free play
1pm - 3pm Adult coaching & events
3pm Adult Social!
For more info contact Marc Beckles on 07877 571349 headcoach@wiltontennisclub.co.uk
A welcome from our new head coach - Marc Beckles.
To all Wilton members,
Some of you have already bumped into me at the club and quite possibly have had a brief chat about myself and my plans for the club. However I would like to take this opportunity to give everyone a little bit of a background about myself.
I am a level 4 LTA licenced coach with over ten years coaching experience. My coaching career started at Radlett Lawn Tennis Club where I coached on and off for ten years whilst competing. During this time I also gained two years of valuable experience as Head Coach at Hitchin Boy's School tennis club where I held the same responsibilities as I do now at Wilton. Throughout my years I have enjoyed working with club players of all ages, standards and abilities to a top international junior.
I took up the sport of tennis at 10 years old at a small club in Bedfordshire very much like Wilton; this is where I quickly developed a love for the game. By the age of 12, I was already representing Bedfordshire at county level and swiftly moving onto playing Nationals by the age of 13. From the age of 13 to 18 I won many regional and Grade 3 tournaments on the junior circuit whilst training at Batchwood High Performance centre in Hertfordshire. From the age of 18 to 25 I spent most of my time playing British tour and Futures tournaments which gained me high of 37 in the UK and a 2.1 LTA rating.
I will be at the club this weekend on Saturday for the social at 3pm, we will be having a barbecue and the bar will be open! So please come down so I can meet you all and join us for a burger and a drink.
On Sunday from 12.45 pm I will be playing for the Wilton 1st team against Roehampton in a deciding match to stay up in the division. Please feel free to come and show your support for the team!
If anyone would like to discuss the plans that I have for the club moving on to 2015 or your requirements in regards to group or individual coaching I will be available to do so.
Please let me know if you are interested in booking any individual lessons by phone or mailing me at headcoach@wiltontennisclub.co.uk
I hope to see you all soon!
Marc Beckles
Wilton Tennis Club Head Coach
07877571349
Download the new Wilton App for iphone, ipad and android! Stay up to date with all the latest Wilton new, contact Marc or Terry all in one handy location.
Click here to get it for iphone/ipad at the iTunes Store.
Click here to get it for Android at the Google Play Store.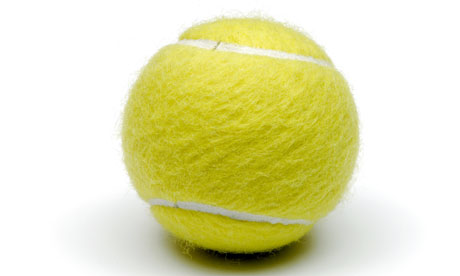 As some of you will know we now collect used balls to be recycled! So if you have any to spare please bring them along to the big yellow bin by the office.

Thanks, Terry